March 3 (Saturday) 3.00 pm
Centre for Lusophone Culture and Legal Studies of G. R. Kare College of Law, Margao

Presentation of the Brazilian Documentary Project by #ColetivoEntreMundos
by Marcela Marvel and Edward Michael Chance (Brazil)
A cultural initiative that has the participation of two professionals who are traveling through 5 localities of the world speaking Portuguese. Besides Brazil they are visiting: Lisbon (Portugal) ️ Praia (Cape Verde), Goa (India), Macau (China) and Dili (East Timor) ️. Conducting an audiovisual mapping full of culture, accents and traditions and an e-book. Generating a positive impact and strengthening the relations between lusophone countries and regions.
Gallery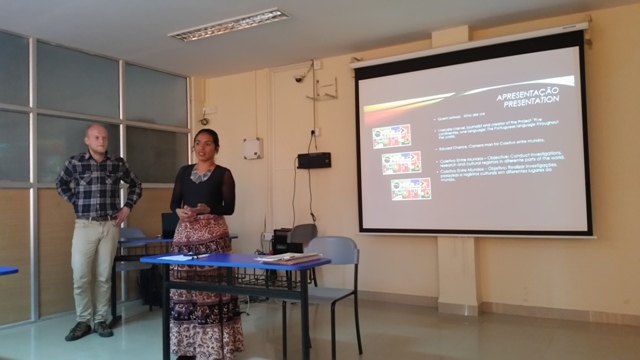 Marcela Marvel and Edward Michael Chance