BRAZILIAN CULTURAL CENTRE IN GOA
Inauguration of the new premises
Sodovim – Verna
March 17, 2018
 Programme
17:30 – Cutting of the inaugural ribbon by the president of the Centre Prof Aurobindo Xavier and the Consul General of Brazil in Mumbai Dr. Rosimar da Silva Suzano
17:35 – Inauguration of the painting exhibition "Illustrative impressions of Brazil" by Goan artist Raymond Pereira
18:00 – Welcome address by Prof Aurobindo Xavier, president of the Centre
– Welcome address by Dr. Rosimar da Silva Suzano, Consul General of Brazil in Mumbai
– Welcome address by Mr. Luis Sequeira
18:15 – "Bate Papo Goa – Brazil" – Testimonies of a Goan who spent most of his life in Brazil, and of a Brazilian living in Goa
18:30 – "Goa canta Brasil" – Brazilian songs by Goan interpreters
– "Só danço samba",  "O pato", "Doralice" and "Garota de Ipanema" by Domingos de Souza and Rui Lobo
– "Ave Maria no Morro" and "Onda" by Fausto Colaço
– "Manhã de Carnaval" and "Mulher Rendeira" by Omar Loiola Pereira
– "Tristeza" and "Mas que nada" by Bianca Menezes
19:00 – Exhibition of the group Capoeira Goa with the instructor Axé. Capoeira is a Brazilian cultural expression that mixes martial art, sport, popular culture and music. Developed in Brazil by descendants of African slaves, it is characterized by strikes and agile and complex movements. A characteristic which distinguishes capoeira from most other martial arts is its musicality.
Gallery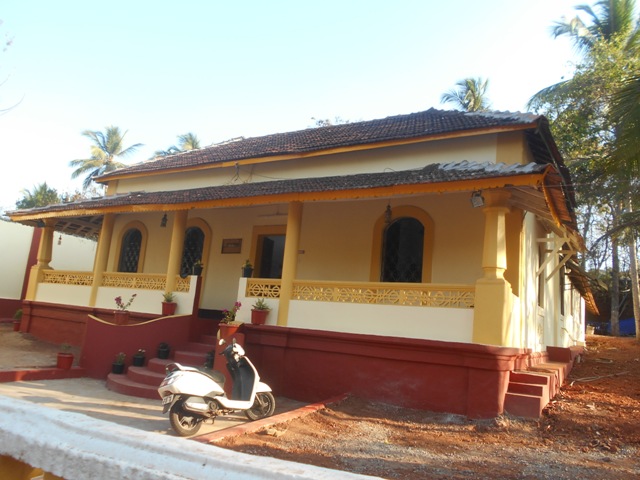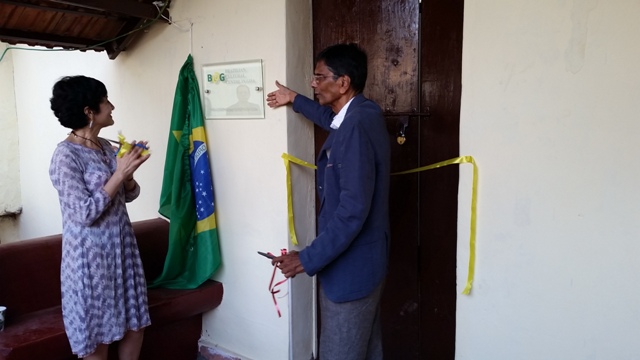 Ms. Rosimar da Silva Suzano, Consul General of Brazil in Mumbai, and Prof. Aurobindo Xavier, president of the Centre, cutting the inaugural ribbon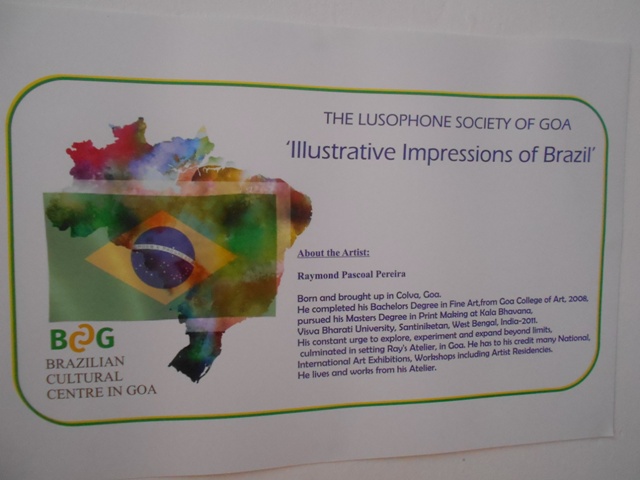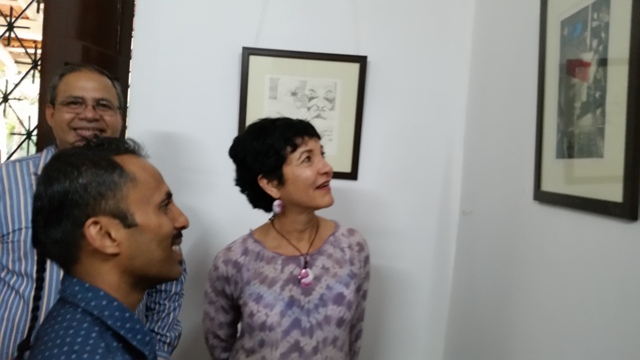 The Goan artist Mr. Raymond Pereira conducting Ms. Rosimar da Silva Suzano through the gallery of BCCG with his  painting exhibition "Illustrative impressions of Brazil"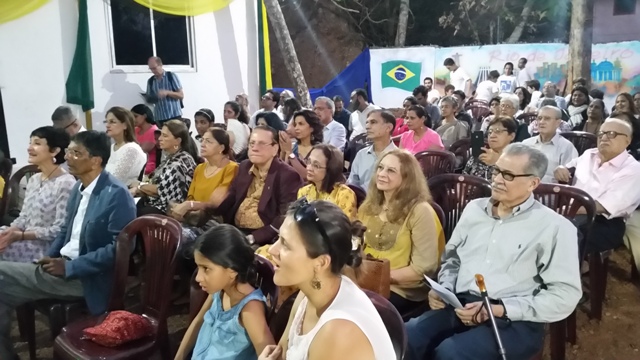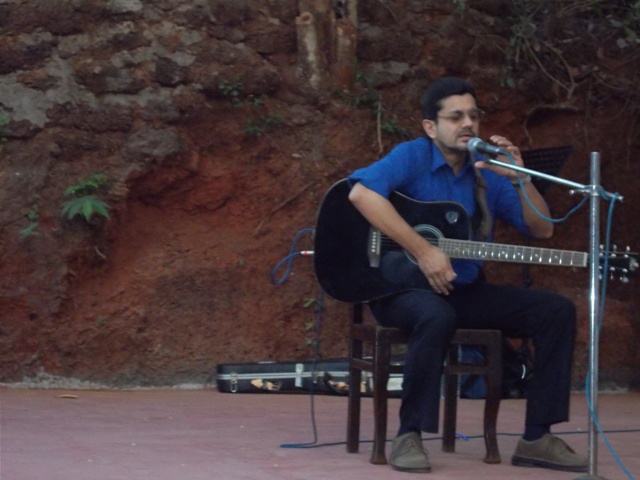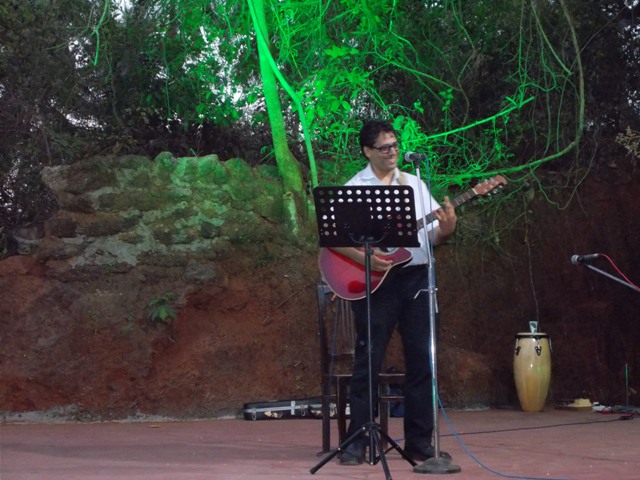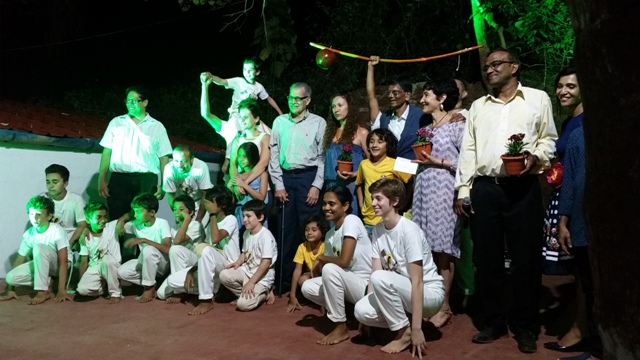 The group Capoeira Goa with instructor Axé and other performers of the programme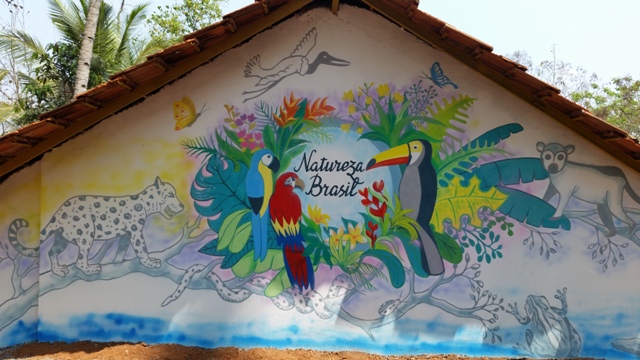 Mural painting "Natureza Brasil" done by the Goan artist Raymond Pereira at the performance space of BCCG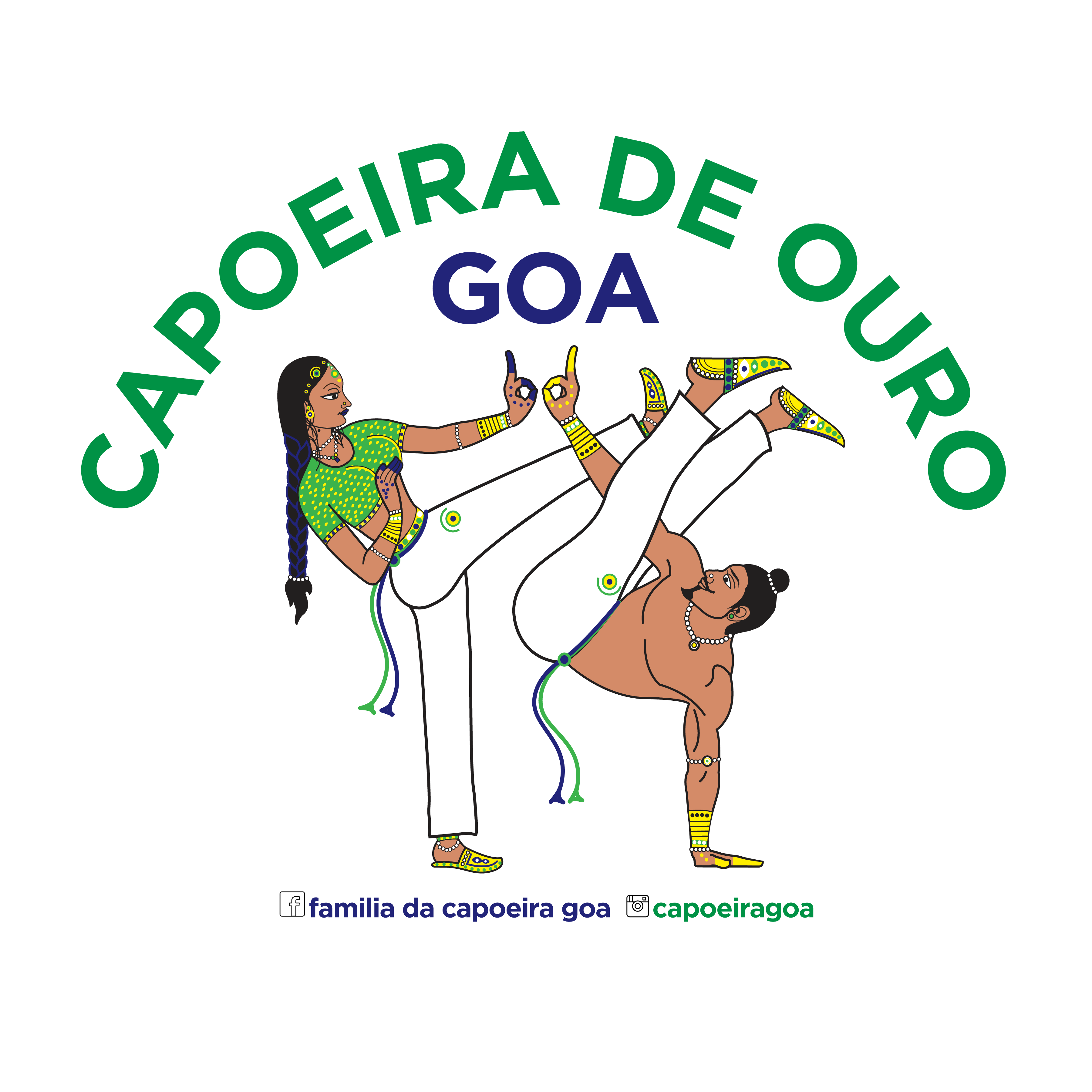 _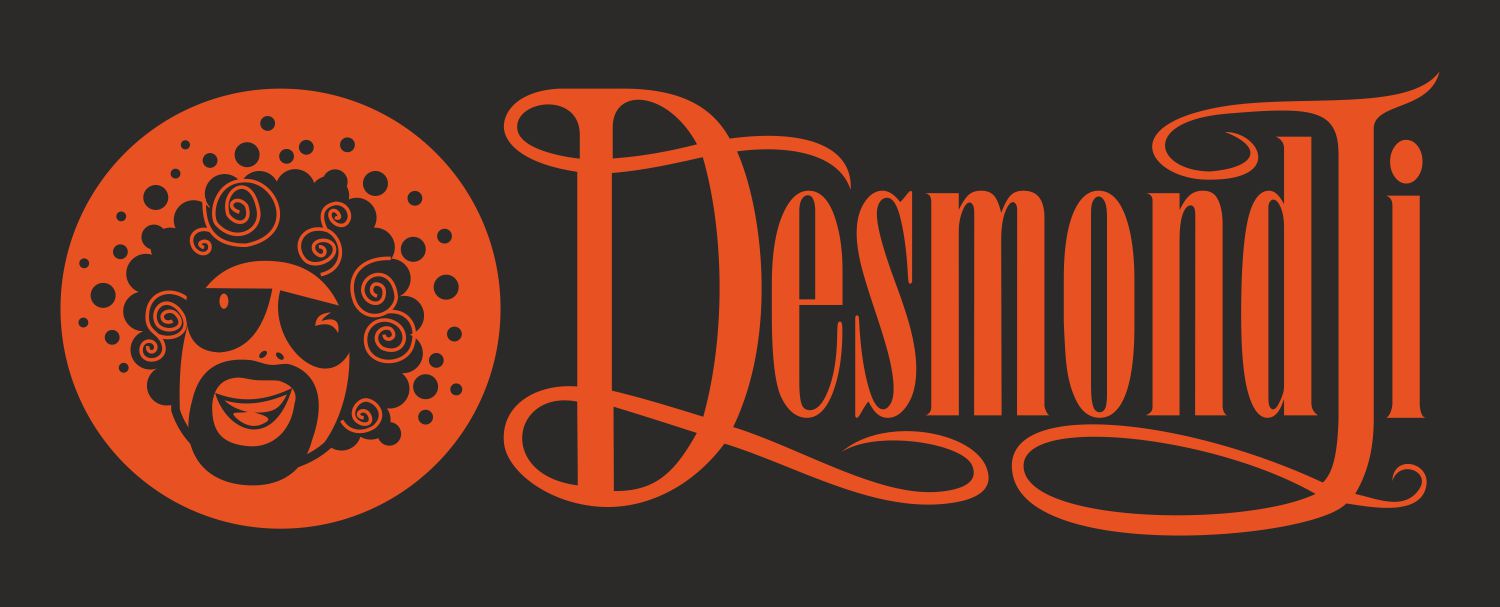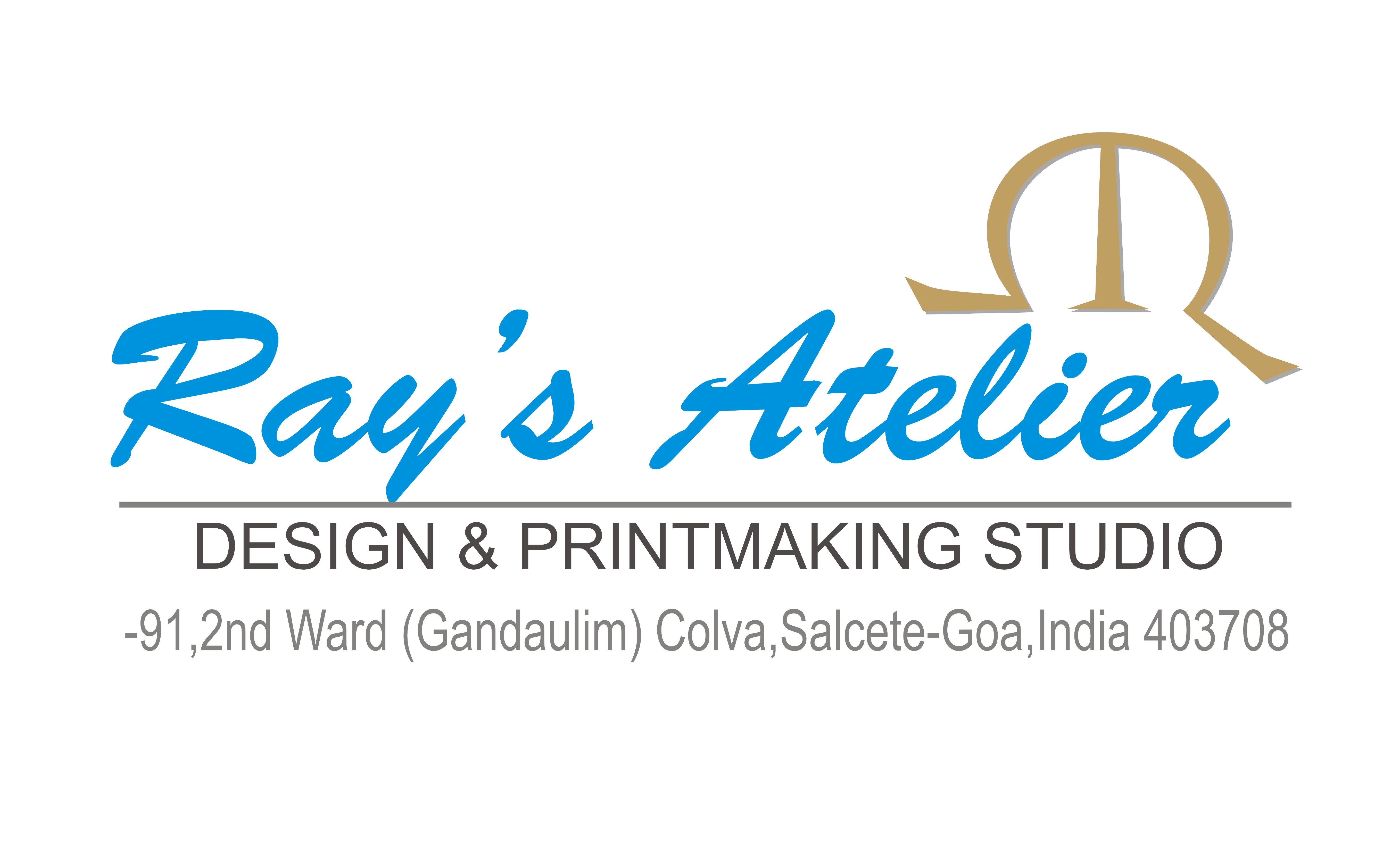 –
–
Fim.
_