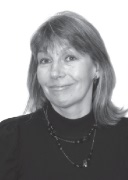 "For me personally, the historical influence of Portugal and the economic, political and cultural importance of the Portuguese speaking countries today is a fascinating story" explains Mrs Marin Mõttus, Ambassador of Estonia to Portugal and Morocco in an exclusive Interview with LSG – Lusophone Society of Goa. "The interest towards Portuguese language, the rich cultural heritage of these countries and also towards the potential of economic cooperation with them is quickly growing in Estonia" says Mõttus. Estonia is one of the three Baltic countries, situated in Northern Europe.
Exclusive interview of the LSG (Lusophone Society of Goa) with Mrs. Marin Mõttus*, Ambassador of Estonia** to Portugal and Morocco. The interview was conducted in English.
Dear Mrs Ambassador Mõttus, how does it come that you are fluent in Portuguese and a enthusiast of the Lusophone World?
Estonia is a small country: our population is 1,3 million. Our language – Estonian – is quite similar to Finnish and belongs to Finno-Ugric language group. In general, most Finno-Ugric languages are nowadays spoken by small ethnic groups and the only countries having a Finno-Ugric language as official language are Finland, Hungary and Estonia. This explains why the knowledge of several foreign languages is a must for our people, not to mention diplomats. But there is more about the lusophonic world than just the Portuguese language: for me personally, the historical influence of Portugal and the economic, political and cultural importance of the Portuguese speaking countries today is a fascinating story, still not enough well known in Estonia. So, it is my mission as the Ambassador of Estonia to Portugal to find, create and develop these contacts.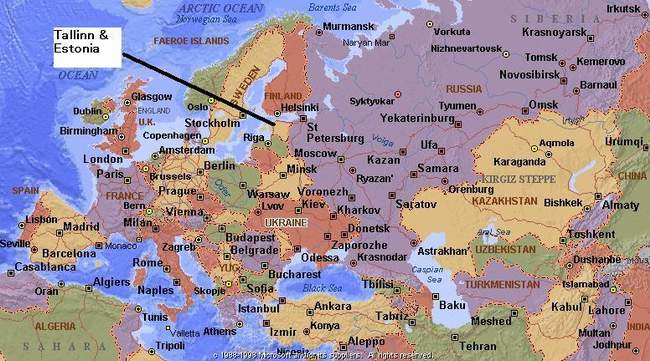 Is there a specific reason why the Portuguese-speaking nations as a group have so far remained relatively unfamiliar to Estonians?
Culturally and historically, Estonia's closest partners have been the Nordic countries and Germany, also the contacts with our Baltic neighbours, Latvia and Lithuania, are important. On the other hand, the first foreign language in Estonia is English. And in addition to that, our Eastern neighbour is Russia which means that also the knowledge about Russian language and culture is present. These are also the countries with which we have tight commercial contacts and where numerous foreign Estonian communities live. But I would say that the interest towards Portuguese language, the rich cultural heritage of these countries and also towards the potential of economic cooperation with them is quickly growing in Estonia.
Should the Portuguese-speaking nations play a role in the modern world as individual nations or as a group?
This is quite a difficult question for me because of my scarce knowledge about this part of the world. Today, as the economic and political interests of countries are so intertwined with each other and we have so many cross-border problems and challenges, countries and nations should probably try to achieve as wide international cooperation network as they can. So, definitely all the lusophonic countries should be free to find their partners, but I believe that, in many cases, the existence of this group can give every single country an important added value. And the Portuguese-speaking group's dimension can certainly be very interesting culturally as the issues of identity, historical roots and cultural influences are widely debated questions in our era; the lusophonic group could offer interesting food for thought in this debate and also can act together to protect and promote your common cultural heritage.
Which is the main priority of Estonia regarding the relationships with the Lusophone countries?
Estonia is a small, open an innovative society whose political and economic success substantially depends on the international contacts it can create. So, as we observe the growing political and economic weight of the Lusophonic countries in the world, we consider it more and more important to explore the opportunities these countries offer to us. Estonia's aim is to participate actively in finding solutions for the actual global debates and crisis situations; the Lusophonic countries are interesting dialogue partners for us, as their different historical and political experience is enriching for our political thought.
Talking about economic and business contacts: for example, Estonia does not have abundant mineral or energy resources as several Lusophone countries do; at the same time, our experience in Information and Communication Technologies and E-services might be interesting for these countries. We consider that cooperation in these fields could be mutually beneficial.
And – last but not least – we are interested in your rich cultural heritage. While the Estonian Republic is a relatively young country (it recently celebrated its 95th anniversary), the nation's finno-ugric roots are ancient, we have a long tradition of folklore and the nation's literacy indicator was 95 % already a century ago. Estonians are eager to learn foreign languages and, thanks to the Camões Institute in Lisbon, the Portuguese language is taught on academic level in two Estonian universities. The most universal Portuguese writer, Fernando Pessoa, has a variety of his works translated into Estonian, but we know that there is still much to be discovered in the vast Lusophone landscape of literature, music and art.
You wrote in an article published in Diplomaatia*** of Estonia "all eight Portuguese-speaking countries are maritime nations, which opens up quite exciting cooperation opportunities for them in the transit sector". Can you please explain?
As I am not an expert, I would here remain on a more generic level. The late ex-President of Estonia, our beloved writer, diplomat and politician Lennart Meri has once said that no maritime nation can be a small nation. This has been something always present in our world view: being a maritime nation is much more than just having a nice seaside and possibilities for shipping, it means a more open way to see the world. The fact that several Lusophonic countries have been especially successful in developing their economy and modern communication technologies might be quite directly connected with their geographical position and with their access to the sea.
Mrs Ambassador Mõttus, when did you hear about Goa for the first time and came to know where Goa lies geographically?
India, the history, philosophy and culture of this country enjoyed students' great interest in the TartuUniversity (Estonia), where I studied in the beginning of the 1980s. Of course, we have to take into account the severe restrictions for free thought caused by the Soviet occupation present in Estonia these days; anyway, and thanks to some powerful personalities, oriental issues, including India, were very popular among the students. On the other hand, the history of the Iberian peninsula and the great discoveries of its nations have been my personal interest field also since University. When was the exact moment I made the link…? Hard to say. Anyway, making links is what diplomacy is about…
_______________________________
* Marin Mõttus was born in Tallinn on 4 April 1960. In 1983 Mõttus graduated from the Estonian language and literature department of Tartu University and in 2000 she earned her master's degree in international relations from the Madrid School of Diplomacy and Complutense University. Before joining the foreign service Marin Mõttus worked as a teacher in secondary school and at Tallinn University of Technology and as a news editor for the Baltic News Service; she also translated literature from Spanish to Estonian. Mõttus has worked at the Foreign Ministry since 1997, when she started her career in the Foreign Ministry press department. From 2002-2005 Mõttus worked as an economic diplomat in the Estonian Embassy in Madrid; following that she was a division director in the Foreign Ministry's political department. Before being named the Estonian ambassador to Portugal, Marin Mõttus was at the head of Estonia's special mission in Israel, and since the opening of an embassy in Tel Aviv in 2009 she was Estonia's chargé d'affaires ad interim to Israel. Marin Mõttus is now Ambassador of Estonia to Portugal and Morocco. Ambassador Mõttus speaks Estonian, English, Portuguese, Spanish, Russian and Finnish.
 ** Estonia is one of the three Baltic countries, situated in Northern Europe. With its capital in Tallinn, it is a green country of thousand lakes, where forests cover 50.5% of the surface. With a population of 1,340 million Estonia has Estonian as official language, which belongs to the Finno-Ugric language group, having strong affinities with the Finnish. Since the Reformation, which took place in the century XVI, the Lutheran Church has been predominant in Estonia.
As for the Estonian industry sectors, which grew 3.2 percent in 2012, the main sectors are engineering, electronics, wood products, textiles, information technology and telecommunications. Estonia exports 2/3 of everything it produces, being 1/3 of these only in services, mainly tourism. Estonia has won most recently the nickname "Baltic Tiger" due to the result of the transition from centralized economy to market economy, with features like foreign investment, credit rising and increase of domestic consumption, and especially the fast development of software and communication technologies. The GDP of Estonia, in 2012, was 22.24 billion dollars (17 billion euros).
 ***"Diplomaatia" (Diplomacy) is a monthly publication and has been edited by the International Centre for Defence Studies since 2003. "Diplomaatia" analyzes international affairs and reviews the key issues of Estonian foreign policy.