The Lusophone Society (LSG) in collaboration with CII – Confederation of Indian Industry, IdEA – Institute of Asian Studies and AAPI – Friendship Association Portugal-India organizes an International Congress on January 14 and 15, 2014, focusing on India and the market of the Portuguese-speaking countries (Angola, Brazil, Cape Verde, East Timor, Guinea-Bissau, Mozambique, Portugal, São Tomé and Príncipe, and the Chinese Special Administrative Region (SAR) of Macau).
With simultaneous translation English-Portuguese and vice-versa.
This Congress will be of particular Interest for entrepreneurs of Portuguese-speaking countries and of India, to come to know the real possibilities of exchange of goods and services.
"INDIA AND THE LUSOPHONE MARKET"
INTERNATIONAL CONGRESS
 JANUARY 14 and 15, 2014, GOA, INDIA
The Lusophone Society of Goa (LSG) in collaboration with CII – Confederation of Indian Industry, IdEA – Institute of Asian Studies and AAPI – Friendship Association Portugal-India organises the international congress "India and the Lusophone Market" on January 14 and 15, 2014 in Goa, India.
The congress will be an important means of acquiring knowledge of the countries, their economy, their potentials and constraints, enabling the participants to get in touch with entrepreneurs in order to raise the level of collaboration through partnerships, between Indian companies and of the various Portuguese-speaking countries.
Portuguese is one of the major languages of the world with close to 250 million speakers. It is the fifth most spoken language and the official language of eight countries on four continents: six in Africa (Angola, Mozambique, Guinea-Bissau, Cape Verde and São Tomé and Príncipe), one in Europe (Portugal), one in South America (Brazil) and one in Asia (East Timor). Portuguese also continues to be an official language in Macao.
India is undertaking notable advances in many fields such as Information Technology, Pharmaceuticals, Medical Tourism, industrial and transport products, electronic equipment, etc. On the other hand India imports miscellaneous goods and services such as agricultural products, minerals, fuel, construction materials, etc.
The intensity of trade between India and the African countries has been growing sharply; the Indian investments in Africa, as well. All this helped the two groups to develop better skills and wealth. However, much more can still be done in order to support in each other's development. It is expected that the India-Africa trade exceeds $ 100,000 million in 2015.
The goal of the organization is to provide a modern and attractive congress joining business institutions, business social institutions, of India and the Lusophone world.
Venue
The congress will be held in Panjim, the capital of Goa, at Hotel Mandovi and Kala Academy.
The location of the congress could not be better: Goa! Goa is much sought after by Indians and foreigners, for a quiet and relaxing stay, at the heavenly beaches, boasting a good sun and delicious food. Goa receives more than 600.000 foreign tourists and 2.7 million Indian tourists annually.
Distance from Panjim to Dabolim airport in Goa is about 30 km. There are daily flights from Mumbai to Dabolim airport, with less than one hour flight time.
Programme
Please find the Programme here.
"Face-to-face" business networking
In order to create direct business contacts, each delegate/company (by paying an extra fee, in addition to the participation fee) will have an individual table with chairs, in a separate hall, adjacent to the main hall of conferences, in order to attend to those who are interested.
Looking for a business partner: areas already expressed by the participants
(areas will continuously be updated)
Delegates/Indian companies and the Portuguese-speaking countries which have effected their pre-registration, have expressed the desire to find business partners of the following areas:
Pharmaceuticals, orthopaedics, veterinary, infant accessories.
Hospitals (products and services);
Supply of salt packaging;
Fishing material;
Banking and investment
Electricity (equipment, devices, servicing), technical assistance (electric, diesel, hydraulic oil, generators, climatization and hiring of highly qualified technical staff for the referred areas);
Hidraulics such as suction pumps e volume meters;
Aluminum, Brass and CI Casted and machined spare parts;
Refrigeration and air conditioning: designing and service providing;
Welding joining & brazing technology in dissimilar metals;
Investment and financial products;
Supply of tires; recycling of tires;
Agricultural tractors and spare parts;
Logistics projects and solutions;
Assisting in import-export;
IT and software;
Cold chains, refrigeration…
Tourism promotion
etc.
Sponsors
A tailored sponsorship package of the congress is a cost-effective opportunity to reach a large number of delegates within your target market.
Your institution or company will benefit significantly from exposure to an interested, relevant and influential international audience.
The sponsors will be listed in the congress documents and advertisements. The current sponsors can be seen at the bottom of this page.
Dates
14 e 15 January 2014
Dates for your Registration
– October 2013: Registration is open.

For more information
Please contact info@lusophonegoa.org or directly here
www.lusophonegoa.org
OFFICIAL TRAVEL AGENT of the CONGRESS: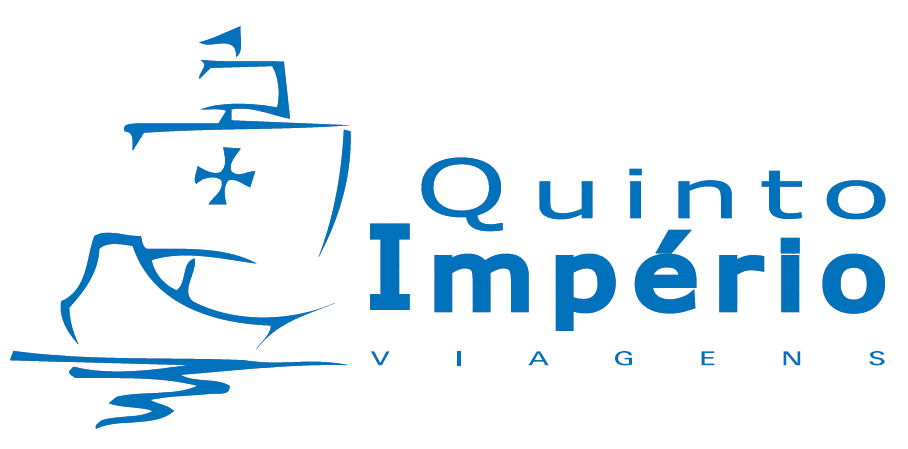 QUINTO IMPÉRIO viagens históricas & culturais
ana@quintoimperio.com
www.quintoimperio.com
Tel (+351) 21 882 01 05
Av. Valbom, 28-A
2750-508 Cascais, Portugal
Quinto Império is a travel and tourism consulting company that offers full assistance to participants of the "India and the Lusophone Market" International Congress, January 14 and 15, 2014 – Goa, India. Every travel information and necessary services can be directly obtained by contacting this agency, including air tickets emission, accommodation booking, transfer service or sightseeing tours.
Sponsors (List will be updated continuously)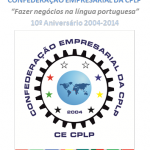 Confederação Empresarial da CPLP (Comunidade dos Países de Língua Portuguesa)
(Business Confederation of the Community of Portuguese Speaking Countries)
INDIA 



CII – Confederation                                                       All India Association of Industries  
of Indian Industry
Aravind Eye Care System               Narayana Health
ANGOLA
António J Silva Lda.,                        ASM – Angola School
Transports and Logistics                   of Management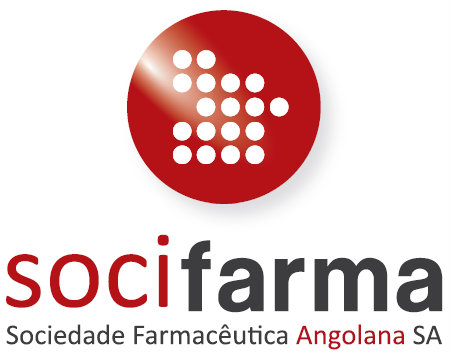 Socifarma – Sociedade                              Mecofarma
Farmacêutica Angolana SA                       Farmácias
BRAZIL

Chamber of Commerce Brazil India
São Paulo – Brazil
MOZAM

BI

QUE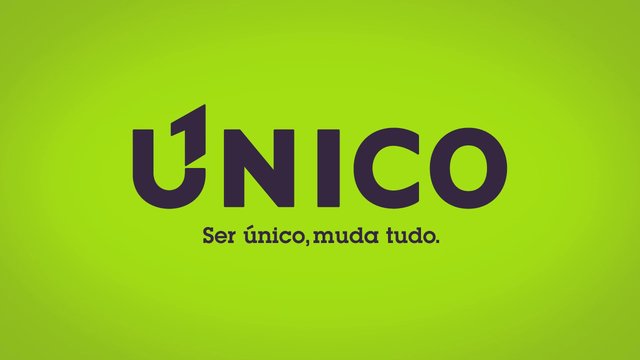 Banco Único
PORTUGAL
Confederação Internacional                                   Associação Industrial Portuguesa
dos Empresários Portugueses                               (Portuguese Industrial Association)
(International  Confederation
of Portuguese Entrepreneurs)
ACL-CCIP                                                 Fundação Oriente               Calouste Gulbenkian
Câmara de Comércio e Indústria                                                               Foundation
Portuguesa (Portuguese Chamber
of Commerce & Industry)
SOME OF THE PRESENTATION GIVEN AT THE CONGRESS 2014
Salimo Amad Abdula, President of the Business Confederation of the Community of Portuguese Speaking Countries. CE-CPLP (Mozambique)
India and Lusophone – The route to common opportunities …
Pedro Magalhães, Director of CIEP – International Confederation of Portuguese Entrepreneurs (Portugal)
The role of the Portuguese Chambers of Commerce (in Portuguese)
Célia Nunes, Golden Visa, Lisboa (Portugal)
Golden Visa, a door for investment and Export to Europe
Eugénio Viassa Monteiro, President of AAPI – Friendship Association Portugal-India (Portugal)
What countries can learn from each other. The case of India
Constantino Xavier, Johns Hopkins University, Washington DC (USA)
Economic and political relations between India and the Lusosphere: Present and potential
Press Review
Articles published before the Congress:
– "The giant Tata Group of India would be happy to work with companies of Portuguese speaking countries". Please read the full article in the Goan daily The Navhind Times of Jan 15, 2014
– The Goan weekly The Goan on Jan 11, 2014 publishes an article about the Congress with the title: A Bridge not too far
–  "Tata Group, Wockhardt to participate in "India and Lusophone market" in Goa" is the title of an article published by Times of India on Jan 11, 2014. Please find the article here.
– Interview with Aurobindo Xavier to RDP Internacional, the Portuguese Official Broadcaster. Please find the interview (in Portuguese) here
– The Goan daily The Navhind Times reports about the Congress on Jan 11, 2014: Tata Group to participate in India, Lusophone congress
– One of the major Indian newspapers, The Hindu, published an article on the Congress on Dec 23, 2013:  Goa to host business meet of Portuguese-speaking countries
– The Indian News Agency UNI United News of India reports about the Congress on Dec 21, 2013: India & Lusophone market, International congress in Goa, on Jan 14-15
– The Indian daily The Times of India writes about the Congress on Dec 16, 2013 (in English): Not just Games, there's business too
– "The Portuguese looking at India", article published in the Portuguese weekly Sol on Dec 27, 2013. Please find the article (in Portuguese) here
– Article in the Goan daily The Navhind Times on Dec 22, 2013: Goa to host congress of India and Lusophone countries
– Article in the daily Goan newspaper Herald on Dec 22, 2013: Highlight on Lusophone nations
– Eugénio Viassa Monteiro writes about the Congress in the Portuguese daily Público, Nov 4, 2013 (in Portuguese): Em Goa: A Índia e o mercado lusófono
– An article about the Congress in the  National Portuguese News Agency Lusa, Oct 28, 2013 (in Portuguese): Goa acolhe congresso internacional para potenciar comércio entre Índia e países lusófonos

Articles published after the Congress:
Tata's keen on ties with cos in Lusophone countries, in The Navhind Times, Jan 15, 2014
Lusophone nations seek more from Goa, in The Goan, Jan 18, 2014
Congresso internacional quer juntar Índia ao mercado lusófono. Rita Santos pede promoção a Goa, Damão e Díu, in the Macau newspaper Hoje Macau (in Portuguese), on Jan 16, 2014
Índia e o Mercado Lusófono em Goa, by Eugénio Viassa Monteiro, in the Portuguese daily Público (in Portuguese), on Jan 27, 2014
'Vast scope for India-Lusophone business' in The Times of India, Jan 15, 2014
Portuguese ambassador for encouraging trade between India and the Lusophone nations in The Navhind Times, Jan 16, 2014
'India can benefit from Goa's ties with the Portuguese World' in The Navhind Times, Jan 15, 2014
'Lusophone nations can benefit from low-cost Indian healthcare' in The Navhind Times, Jan 15, 2014
India and the Lusophone market: fostering ties between India and the Lusophone countries, by Manoj S Kamat in Herald, Jan 14, 2014
Page updated on  Feb 02, 2014