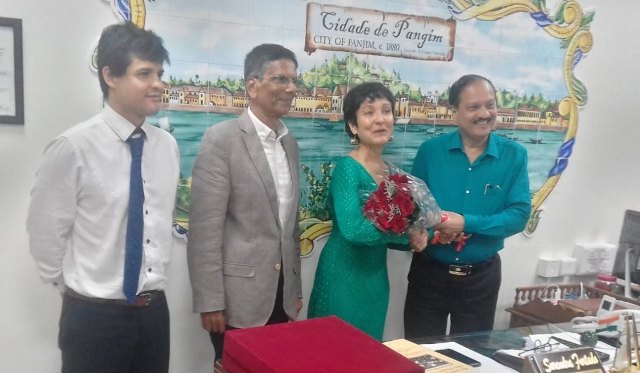 In order to strengthen the ties between Goa and Brazil the Lusophone Society of Goa brought together the Consul General of Brazil in Mumbai Ms. Rosimar da Silva Suzano and the mayor of the City of Panjim (Panaji) Surendra Furtado on 23 December 2017.
The visit took place in an atmosphere of great friendship. Several issues related to cooperation and exchange between Panjim and Brazilian cities were discussed in the cultural, educational, social and entrepreneurial areas. The passion of Goans and Brazilians alike for football and music was not forgotten.
At the end the consul was offered by the mayor a plate and book about Panjim. The meeting had strong repercussions in the Goan press. Please see photos and press review below.
Ms. Rosimar Suzano (centre), Mr. Surendra Furtado (right) and Mr. Aurobindo Xavier (left)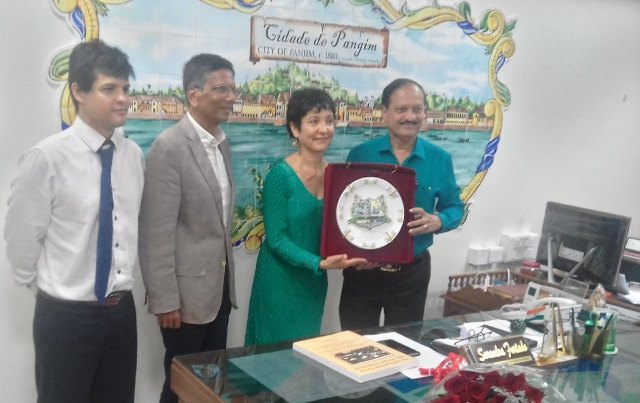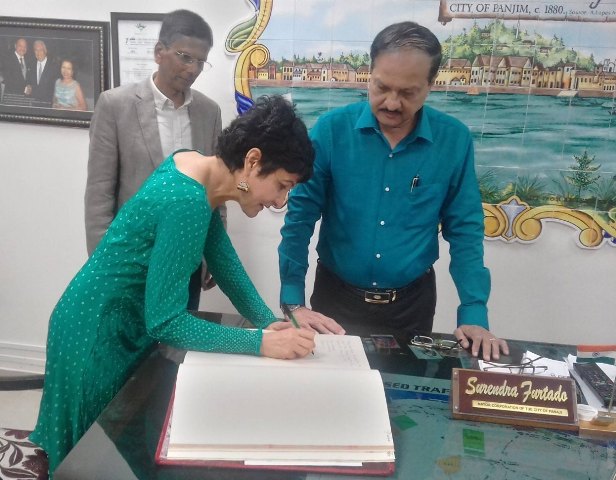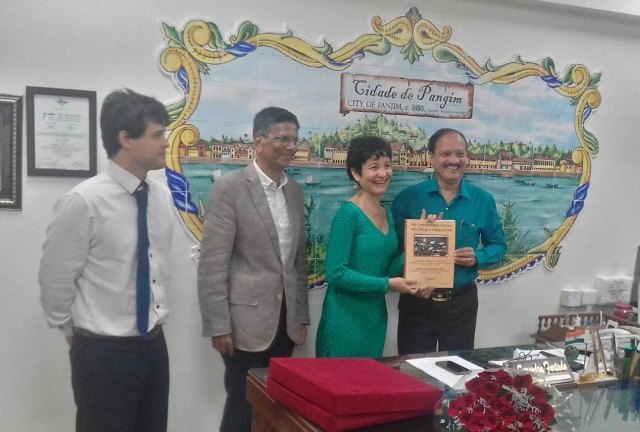 Press Review