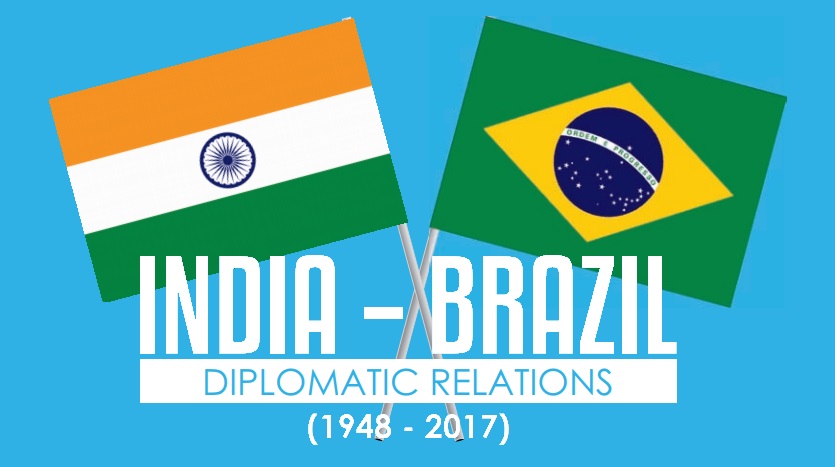 The Lusophone Society of Goa (LSG) is pleased to announce the  "4th Lusofonia Festival Goa 2018". From February 15 to April 15, 2018 there will be several events. This year we will be  focusing on Brazil, as India and Brazil are celebrating 70 years of the establishment of their diplomatic relations.
One of the main events will be the International Seminar "Brazil-Índia/Goa, Seminar Focusing on Sustainability: Environmental, Social and Cultural Aspects"on April 5 and 6.
"4th Lusofonia Festival Goa 2018"
February 15 – April 15
Organized by
LSG – Lusophone Society of Goa
Sociedade Lusófona de Goa
For more events of the Festival please see further down.
February 15 (Thursday) 2.30 pm and 16 (Friday) 11.45 am
Contemporary Brazilian Cinema in Margao (Mostra de Cinema Brasileiro Contemporâneo)
Screening of contemporary Brazilian cinema, in collaboration with the Brazilian Agência Nacional do Cinema (Ancine) / Brazilian Ministry of Culture. Two films will be screened at Centre for Lusophone Culture and Legal Studies of G. R. Kare College of Law in Margao.
"O Bem Amado" (The Well-Beloved), a comedy (2010), will be screended on February 15 at 2.30 pm and the film "Garapa", a documentary (2009), on February 16 at 11.45 am.
The films are in Portuguese with English subtitles. Entry free.
February 27 (Tuesday) 9.30 am to 1 pm
Brazilian Culinary Class "Brazilian Regional Dishes"
Lusophone Society of Goa (LSG), in collaboration with BCCG – Brazilian Cultural Centre in Goa
Thanks to a diverse population stemming from Portuguese colonization, a long history of slavery, and large groups of immigrants from Europe and Asia, Brazil has an interesting and rich food heritage. Because the country is large and diverse, regional dishes vary greatly from one area to another.
Three Brazilian ladies, Fernanda Figueiró, Solania Kushwah and Anna Pater, will show how to prepare the following regional Brazilian dishes: pão de queijo (tapioca cheese balls), pamonha assada (baked pamonha), casquinha de camarão (gratinated prawns appetizers), pão de mel (spiced honey bread) and bolo pudim (pudding layer cake).
Venue:  Agnel Institute of Food Crafts and Culinary Sciences (Agnel Ashram, Verna, Goa). Timing: February 27, 9.30 am – 1 pm
For registration please call 9763365050 or contact info@lusophonegoa.org
Read more and find pictures here…
March 3 (Saturday) 3.00 pm
Five continents and one language: the Portuguese language around the world
Presentation of the Brazilian Documentary Project by #ColetivoEntreMundos
by Marcela Marvel and Edward Michael Chance (Brazil).
A cultural initiative that has the participation of two professionals who are traveling through 5 localities of the world speaking Portuguese. Besides Brazil they are visiting: Lisbon (Portugal) ️ Praia (Cape Verde), Goa (India), Macau (China) and Dili (East Timor) ️. Conducting an audiovisual mapping full of culture, accents and traditions and an e-book. Generating a positive impact and strengthening the relations between lusophone countries and regions.
Centre for Lusophone Culture and Legal Studies of G. R. Kare College of Law, Margao.
Find pictures of the presentation here…
March 17 (Saturday) 5.30 pm
Inauguration of the new premises of BCCG – Brazilian Cultural Centre in Goa
With the presence of Ms. Rosimar da Silva Suzano Consul General of Brazil in Mumbai.
In Sodovim, Verna, Salcete. Participation only by invitation.
Please find programme and pictures of the inauguration here…
March 20 (Tuesday) to March 23 (Friday)
Similarities of Typical Colonial Style Houses and Streets of Panjim (Goa) and Ouro Preto (Brazil)
Photographic Exhibition
This exhibition organized by Lusophone Society of Goa, attempts to show the great similarities of the architecture of houses and streets of Ouro Preto and Panjim.
Open every day from 9.30 am to 6 pm. The exhibition will close on March 23 (Friday) at 2 pm
Art Gallery, Directorate of Art & Culture, Patto, Panjim. Read more…
March 24 (Saturday) 11.45 am
"Brazil – India – Goa, rare historical documents of relationship". A photographic exhibition
In collaboration with BBM Library – Biblioteca Brasiliana Guita e José Mindlin, São Paulo, Brazil
Inauguration of the exhibition (open to all) by the Consul General of Brazil in Mumbai Mrs Rosimar da Silva Suzano
The ties between India and Brazil are narrower than one can judge at first. There is a common history and a shared language. As an image of these ties of the past and of the discourse, we may follow the books that, in Brazil, tell us about India. These are pictures and words to remind us of these common inheritances. Rare texts that document and symbolize this relationship present themselves in this exhibition.
Open from 24 March (Saturday) to 29 March (Thursday) from 9.30 am to 6 pm on all days except  on 24 March, when the exhibition will open at 11.45 am
Art Gallery, Directorate of Art & Culture, Patto, Panjim. Read more…
March 24 (Saturday) 7.30 pm
Brazilian Jazz Concert
Still Waters with Guest Artist Jim Porto (Piano & Vocals)
About Jim Porto: a renowned Brazilian jazz musician from Rome, Italy, who has performed "Live at Blue Note Milan". Jim, who is on World Goodwill Tour, "My Brazilian way, Sounds of the world" will also sing in Portuguese, especially for Goan jazz music lovers.
In Association with the ICG – International Centre Goa, Brazilian General Consulate, Mumbai and the BCCG – Brazilian Cultural Centre in Goa. Tickets Rs 500/- please call 8308979300/8308969300.
Kaz Lawns, International Centre Goa, Dona Paula. Read more…
April 5 (Thursday) and 6 (Friday)
International Seminar "India/Goa – Brazil. Seminar focusing on Sustainability: Environmental, Social and Cultural Aspects"
Organized by Lusophone Society of Goa (LCG) in association with International Centre Goa (ICG)
Venue: International Centre Goa (ICG), Dona Paula, Goa
The subject of the seminar is defined rather broadly and aims to discuss the relationship between India/Goa and Brazil and to establish possible common projects between Indian/Goan and Brazilian institutions/associations.
Read more…