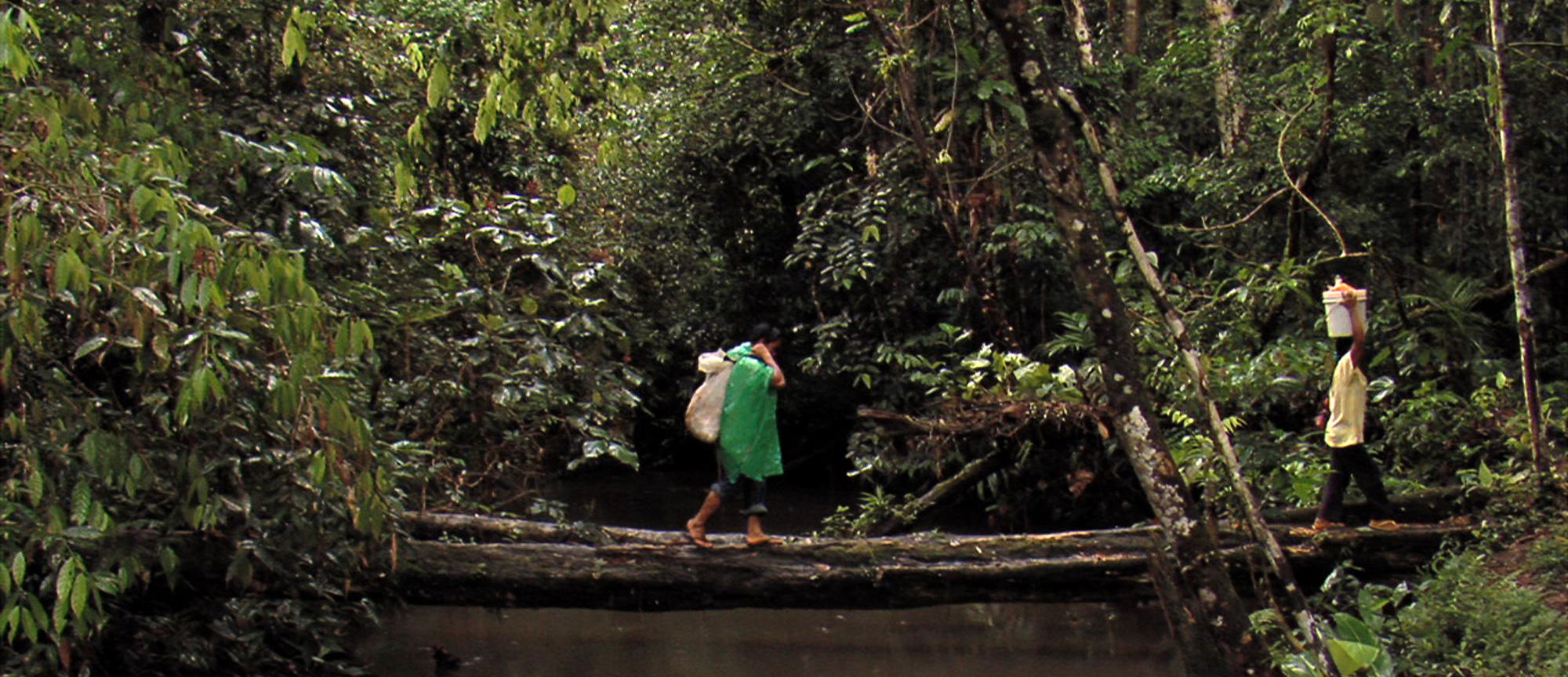 The Brazilian Cultural Center in Goa (BCCG) and the Lusophone Society of Goa (LSG) in collaboration with the National Agency of Cinema (Ancine)/Ministry of Culture of Brazil and the Brazilian Consulate in Mumbai will organize sessions of Brazilian Contemporary Cinema in the following colleges in Goa:
G. R. Kare College of Law (Damodar College) in Margao, Comba, and at the Nirmala Institute of Education in Panjim, Altinho. The movies are in Portuguese with English subtitles. Free entrance.
– At Kare Law College will be shown the film "Terra Deu, Terra Come"
(The Earth Giveth, The Earth Taketh), Documentary -2009- (Runtime 88 min) by Rodrigo Siqueira on September 25th (Tuesday) at 14:30.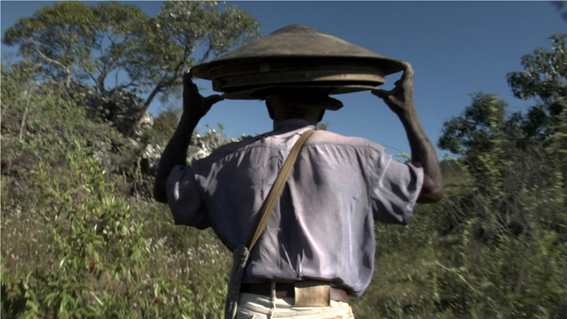 Storyline of the movie:
Filmed in a backlands area of the rural but historically important Minas Gerais region, The Earth Giveth, The Earth Taketh Away is simultaneously a character study, an inquiry into the country's cultural history, and a questioning of the documentary form itself. While travelling to research the film, Rodrigo Siqueira encountered Pedro de Alexina, one of the last guardians of the funeral traditions brought by Africans to the mining region of Diamantina in the 18th century. The region's dialect, a merging of African and Portuguese traditions, only has a few remaining funeral ritual songs, and de Alexina embodies these disappearing aspects of his region throughout the film, serving as a griot, telling tales and legends. The film seems to unfold outside of time and space as de Alexina tours us through a place where death meets life and where God and the Devil coexist in the land of the sun. Within the film's many contradictions is a question of the difference between tradition and imagination; as one Brazilian film critic noted, the film "is so realistic that it becomes a fiction."
– On September 27th (Thursday) at 10:00 the movie "Terras" , documentary –  2009 – (runtime 75 min) by Maya Da-Rin will be screened at  Nirmala Institute, Panjim, Altinho.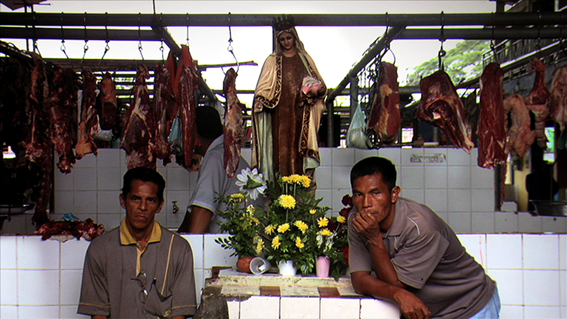 Storyline of the movie:
On the triple frontier between Brazil, Colombia and Peru, the twin towns of Letícia and Tabatinga form an urban island surrounded by the Amazon rain-forest. Following the ordinary events and the constant come and go of people along the border, Terras portrays the presence and the influence of the frontier on the lives of its inhabitants.