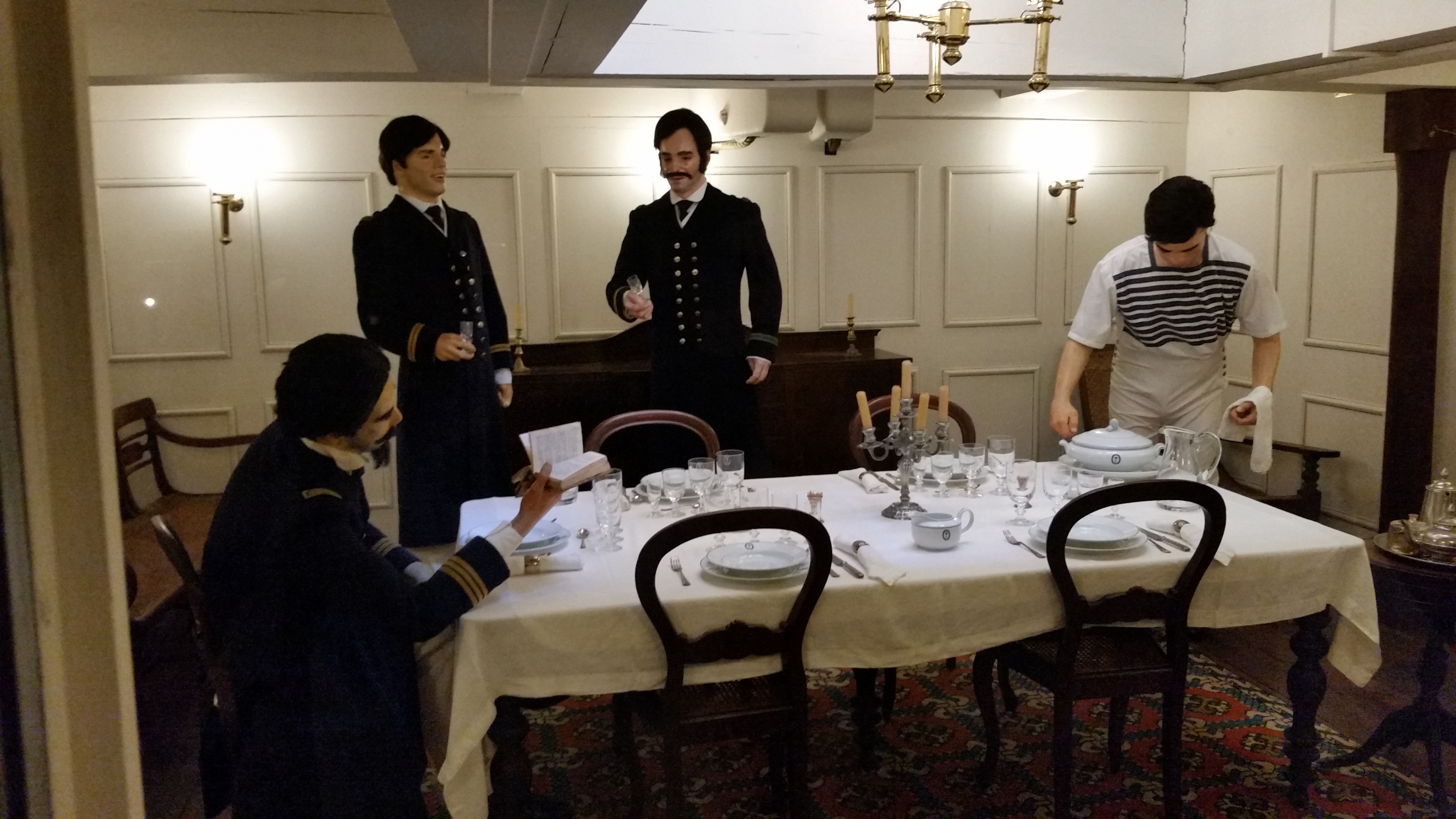 About 26 photos of the the Frigate DOM FERNANDO II E GLÓRIA of the Portuguese Navy are displayed at the Art Gallery of the Directorate of Art & Culture in Panjim. The exhibition is organized by the LSG – Lusophone Society of Goa.
The Frigate was built at the shipyard of Daman in Portuguese India, which possessed to the east a large forest of teak wood in Nagar-Aveli, considered to be an excellent wood for ship building. She was Portugal's last sailing warship to be built and also the last ship that undertook the Carreira da Índia (India Run), a regular military line that connected Portugal to its colonies in India since the beginning of the 16th century. The Portuguese India Armadas (Armadas da Índia) were the fleets of ships, organized by the crown of the Kingdom of Portugal and dispatched on an annual basis from Portugal to India, principally Goa. The ship remained in active service until 1878, and in 1990 was restored to her appearance of the 1850s, shown in the photographs of the exhibition.
Venue: Art Gallery, Directorate of Art & Culture, Patto, Panjim
Timings: February 21 (Thursday) to 24 (Sunday) 2019, from 9.30 am to 6 pm.