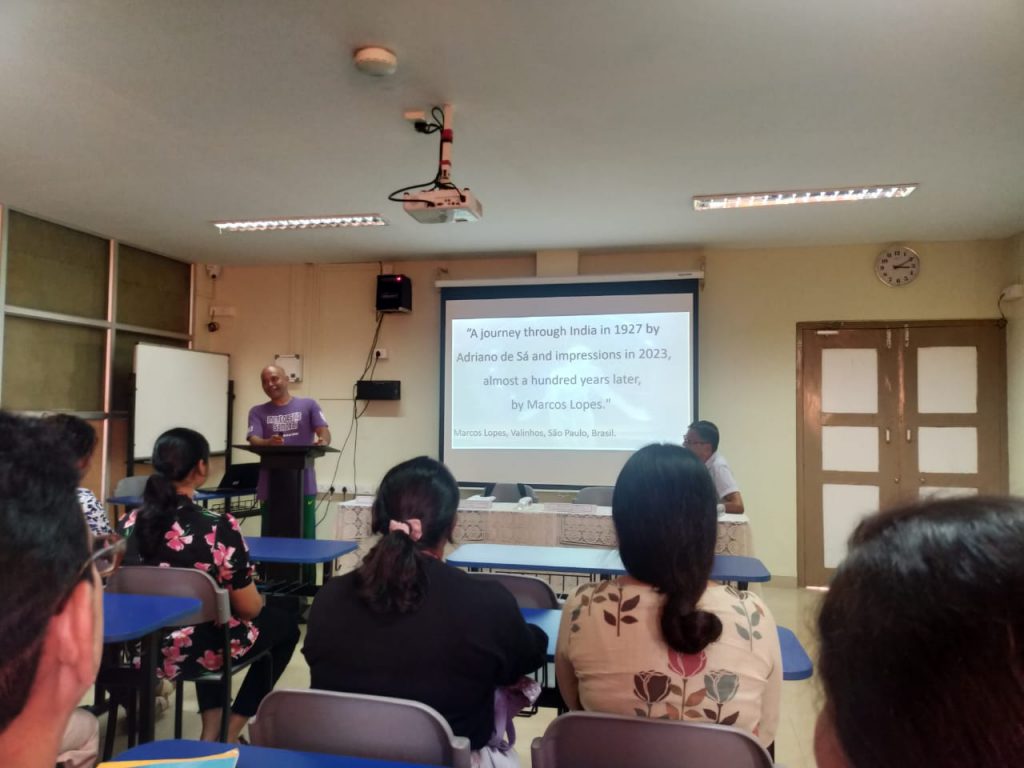 –
–
–
On February 23, 2023, in Margao, Goa, a gathering was held comparing the journey made by Adriano de Sá in India in 1927 with another one made by the Brazilian traveler Marcos Lopes along a similar route but in 2022, that is almost a hundred years after.
Marcos Lopes, based in Valinhos, São Paulo, Brazil, narrated his trip establishing comparisons with the impressions reported by Adriano de Sá in his book "Through India, Aspects and impressions".
Adriano de Sá (1860-1952) was a Portuguese military posted to Goa where he was responsible for the Mormugao railway and for the hydrographic reconnaissance of the Betul bar and the mouth of the Sal river. Taking advantage of his stay in Goa, Adriano de Sá traveled around India and published some articles and the present book.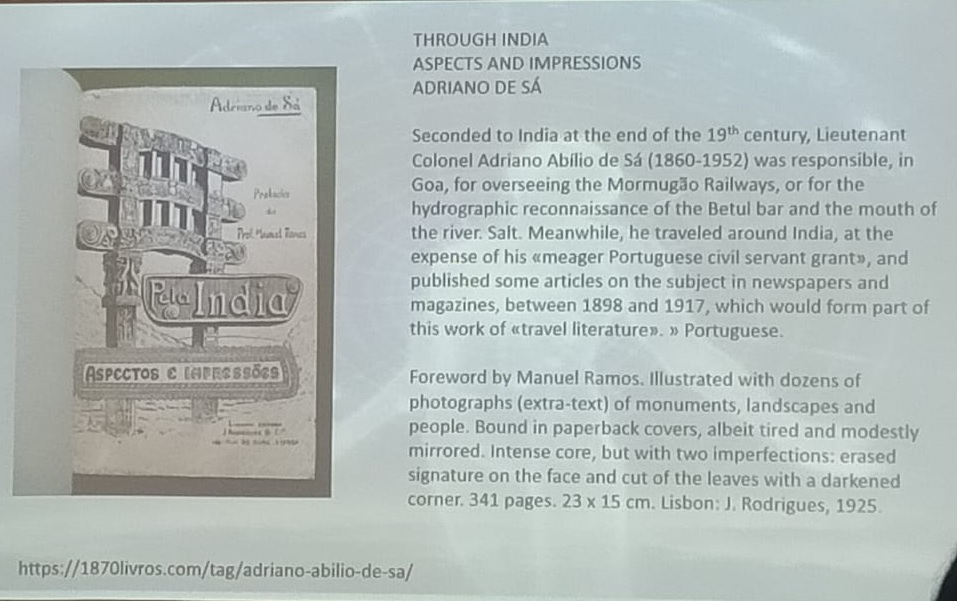 The gathering held at VVM's Govind Ramnath Kare College of Law attracted the attention of numerous participants who during the lively gathering exchanged diverse views on India in 1927 and today's India in its social, cultural and economic aspects.
The event was organized by Lusophone Society of Goa – LSG in collaboration with VVM´s Govind Ramnath Kare College of Law, Margao.